Books Introduced by Marinaj

Dalan Luzaj - Kasollja e Internimit

Richard Powers - Jehona e Kujtesës
Ombra GVG, Tiranë, 2008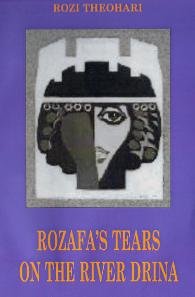 Rozi Theohari - Rozafa's tears on the river Drina
Books Translated by Marinaj
HEROIC POETRY OF ILLYRIA

ON SALE NOW

This book is an anthology of Albanian oral poetry in translation, in the tradition of Francis James Child's collection of British oral poetry in the 19th century and Alan Lomax's collection of American folk ballads in the 20th. It was recorded live, mostly in the presence of the co-translator Gjekë Marinaj, and mostly in the traditional mountain villages of Malësia e Madhe in Northern Albania. It was then translated directly from the acoustic recording by Marinaj and co-translator Frederick Turner. Turner rendered the verses in the same metrical forms as the originals. The poems are arranged under the following headings: patriotic songs; pastorals; heroic tales; the epic matter of Muji; courtship, flirtation, and love; marriage songs; spells, charms, and games; hymns and rituals; and philosophy. The anthology includes an introductory essay by Turner and a scholarly background essay by Marinaj, with brief biographical sketches of the performers, including photographs.



ON SALE NOW

Occurrence on Earth, a collection of works by Albanian poet-statesman Preç Zogaj (translated into English by Gjekë Marinaj) speaks to the collective experience of his people during the period leading up to and immediately following the fall of communism in Eastern Europe. Zogaj's verses, composed between 1989 and 2008, present the haunting introspection of a people just emerging from decades of life under one of the world's most isolated and repressive dictatorships. The works achieve a distinctively national character with sprinkled references to Albania's cities, mountains, and coastline on the Adriatic Sea. Regional references include the cultural symbols of neighboring Greece, Zogaj's religious heritage in Christian Northern Albania, and Islam (Albania's predominant religion since the days of the Ottoman Empire). While mentioning the influence of the Soviet era with a reference to Russian poet Alexander Pushkin, these poems reveal Albania's strong identity with the West, incorporating such places as Florence in Italy and California in America, and such icons of European literature as Shakespeare, Goethe, and Balzac. Many of the poems written in the earlier part of the period evoke sad images of a traumatized people, who were living in a countryside littered with arms and ammunition, including chemical weapons from the communist era and land mines left over from the Kosovo conflict.



(VENDI I PAZBULUAR)

ON SALE NOW

F. Turner's The Undiscovered Country (translated into Albanian by Gjekë Marinaj) deals in poetic and narrative terms with perhaps the largest question in human life: What if we survive our own death? Would an afterlife rectify the tragic injustices of life, or render all of the moral, aesthetic and intellectual content of our lives meaningless? Composed in the form of a sequence of 60 sonnets, the poem begins with an extended, slightly troubled idyll of a man who has apparently died, left himself a trust fund, still lives, but cannot remember his previous life. The poem then turns into a story in which he seeks to recover his memory and find his lost wife. Elements of science fiction and future politics combine with evocative landscapes, passionate action, and searching character study. Biomedical, supernatural, psychological, and allegorical explanations hang in suspension. The poem avoids any distracting religious or theological doctrines, but grapples with the ethical and spiritual issues of saying farewell to the world.



(THE HOUR OF PEACE)
ON SALE NOW
(Bilingual: Albanian and English edition)

Reading these poems, translated into Albanian by Gjekë Marinaj, is like falling into a landscape of surrealism. Rainer Schulte combines the human body, its physical nature and natural rhythms, with questions of time and consciousness. He contorts the human body, re-creates it, and dwells on its passage from the present into death and dream. He even implements Munch's The Scream into one poem. For Schulte, pain makes life vivid and livable. He fixates on the pleasure and struggle of life, death, relationships and writing, all while challenging the ways we define past and present, sleeping and waking, reality and imagination. For Schulte, reality is imagination, and words are the only things that never stand still or break into pieces.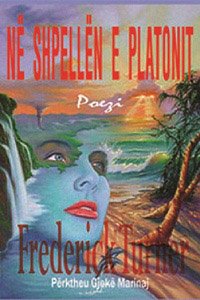 (IN PLATO'S CAVE)
ON SALE NOW
Gjekë Marinaj has selected, organized and translated in this volume the cream of Frederick Turner's short verse composed over close to thirty years. Marinaj's translations are recognized by Albanian readers as entirely valid Albanian poems, and are true to Turner's insistence on using the full formal resources of poetry, both traditional and contemporary, and his commitment to beauty as the ultimate goal of art. The poems themselves reflect Turner's characteristic melding of modern scientific concepts, a serious philosophical world-picture, a cosmopolitan love of the variety of human cultures, the classical literary tradition, and immediate felt experience.
(AMERICAN POETRY)
ON SALE NOW
In Poezia Amerikane (American Poetry), translator and poet Gjekë Marinaj introduces Albanian-speaking audiences to some of the most poignant and passionate contemporary American poets. A distinct chapter is devoted to the works of each poet, including Maya Angelou, Edward H. Garcia, Ted Kooser, Alicia Suskin Ostriker, Rainer Schulte, Gary Snyder, Arthur Sze, and Frederick Turner. Marinaj is in the process of translating six additional poets for the upcoming second edition of the anthology.