Gjekë Marinaj - Protonizmi: Nga teoria në praktikë
Nacional, Tiranë 2011

Gjekë Marinaj - Lutje në ditën e tetë të javës
Faik Konica, Prishtinë, 2008

Gjekë Marinaj - Ca gjëra nuk mund të mbeten sekret
Adriatic Press, New York, 2007

Gjekë Marinaj - Infinit
M. P, Dallas, Frankfurt, Tiranë, 2000

Gjekë Marinaj - Ana tjetër e pasqyrës
M. P, Dallas, Frankfurt, Tiranë, 2003

Gjekë Marinaj - Mos më ik larg
Sh.B. L. së Shkrimtarëve, Tiranë, 1995
Biography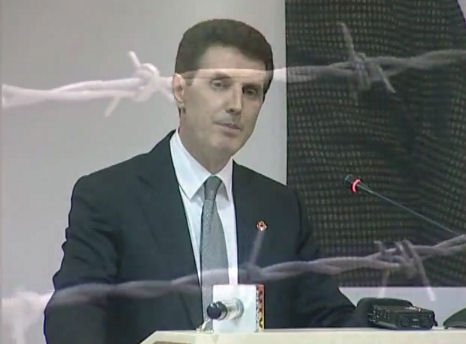 Gjekë Marinaj has been crossing borders all his life. By speaking freely, he stepped past the limits imposed by a repressive communist regime in his native Albania. As a dissident poet, he traversed geographic boundaries between nations, moving from Albania to Yugoslavia, then on to the United States. It is only fitting then that Marinaj, as an author and translator, would slip past linguistic borders as well, establishing himself as a conduit between the United States and Albania for language, literature, and culture.
Marinaj was born in the small northern Albanian town of Brrut in 1965, midway through the four-decade reign of communist dictator Enver Hoxha. He quickly learned the nature of life in an authoritarian regime. Most people struggled to get by while a handful of amoral party loyalists anointed by the government lived in relative luxury. They had to obey, no matter how much they suffered. And they could not speak out unless to sing the praises of Hoxha and the Party of Labor of Albania. The consequences for doing otherwise were severe. A family's prospects could be ruined for generations by a single misstep of its patriarch. Or worse: Marinaj recalls two poets being executed in 1977, not for criticizing the government, but for not being ardent enough in their support.
Against this backdrop of repression, Marinaj became a correspondent. He published his works in several media outlets, first for local newspapers in Shkodra, the capital of his native province, then for a series of national publications including Zëri i Rinisë ("The Voice of Youth"), Luftëtari ("The Fighter"), and Vullnetari ("The Volunteer"). But even as the strength of the communist regime waned following Hoxha's death in 1985, the government maintained an iron grip on the press. Marinaj tired of shaping his reporting to meet the ideological standards of the censors.
Still working as a poorly paid correspondent, he turned his energy to poetry. He admits that his early poems, written as a teenager, are trifles, well-crafted but insignificant ruminations on his own love, joy or sadness. But as his political awareness grew and he began to recognize the fundamental injustice at the heart of Albanian state and the pervasive fear in which people lived, his poetry turned outward.
The more subversive poems he kept mostly to himself, well aware of the danger of making them public. But in 1990, he showed some of them to a sympathetic group of editors at Drita, the official publication of the Albanian Writer's Union and the country's foremost literary publication. Just 22 lines, "Horses" was a thinly veiled barb at a government that cared nothing for the governed - its only raison d'etre was self-preservation. Marinaj used the horse as a metaphor for the Albanian people: bridled and confined, abused until broken, and robbed of free will.
The poem was published in Drita on August 19, 1990. The response was immediate and overwhelming. Albanians were struck by the sheer audacity of its publication, slipping such a clearly subversive poem into a national publication. But the poem revealed something deeper. It tapped into a vein filled with decades of resentment and anger, the same that had built up in communist regimes throughout Eastern Europe. Within hours, Drita was sold out across the country. People took to scrawling the poem on scraps of paper and passing it to one another in the subway and on the street. Months later, during anti-government demonstrations, protestors would chant the poem through megaphones.
The inevitable hammer soon fell. Marinaj was approached at lunch one day by an agent of the secret police. He was ordered to show up at their headquarters the next morning.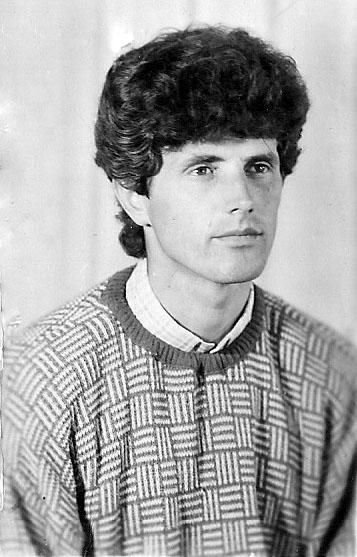 Marinaj never learned exactly what his punishment would be. He left that same evening, gathering a few books and a blanket and hiking all night through the mountains. There was no time to say goodbye to family and friends. In the morning, he crossed the former Yugoslav border near Podgorica, Montenegro. He spent several months in a refugee camp near Belgrade and was later moved to Hotel Avala, a mountain-top tourist resort that had been converted to a refugee camp by the United Nations. He secured work installing telephone lines, spending his free time studying Serbo-Croatian.
While at Avala, Marinaj met with Warren Zimmerman, U.S. ambassador to Yugoslavia, seeking permanent residency. After showing him a copy of "Horses," thus proving his anti-communist bona fides, Zimmerman shook his hand and welcomed Marinaj to America.
He arrived in San Diego in July 1991 with little money. He knew no English. Within six months, he moved from California to Richardson, Texas. He quickly adapted to the American culture and learned English, and earned an associate's degree in science from Brookhaven College. Marinaj graduated magna cum laude from the University of Texas at Dallas in 2006 with a bachelor's degree in literary studies, and received a master's degree in the same subject in 2008. Three years later, he received a certificate in Holocaust Studies from the Ackerman Center for Holocaust Studies. The University of Texas at Dallas awarded him a PhD in 2012.
In the meantime, Marinaj has established himself as a prolific and accomplished author, editor, and translator. He has translated several books from English to Albanian, and two from Albanian to English, including a collection of Albanian oral epic poetry (with Frederick Turner). He has edited more than a dozen books in both languages. In 2001, he created the Society of Albanian-American Writers and began teaching at Richland College, where he continues to teach English and communications.
Marinaj is the recipient of the 2011 Albanian BookerMan Prize for Literature (not to be confused with The Man Booker Prize); the Pjetër Arbnori Prize for literature from QNK, part of the Albanian Ministry of Culture; First Place (Poetry) for "Recurring Daymare," awarded by The Reunion: The Dallas Review; and The Golden Pen from the Society of Albanian-American Writers in journalism for his book The Other Side of the Mirror.
Dr. Marinaj lives in Richardson with his wife Dusita.